Biography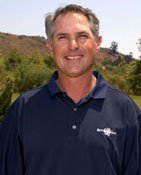 I started playing golf with my family when I was ten years old. I played other sports in high school (basketball and cross-country), but golf was my true love. I earned a golf scholarship to University of California at Irvine, where I was all conference in 1985 and 1986. I was the assistant golf coach at U.C. Irvine until 1991, while I worked on my golf skills on the local professional circuit. I have won over thirty professional events in the state of California since I first turned pro in 1988. In the summer of 1990 I qualified for the Canadian tour. This is when my professional career started to flourish. I won my first Canadian tour event in 1991 in Saskatoon, Saskatchewan. I have won a total of 5 Canadian tour events and finished in the top ten of the order of merit 4 times. During 1993 -1997 I played on the Nike Tour. My best finish was a tie for third in Tri-cities, Washington.
The accomplishment I am most proud of as a professional golfer is that I have played in three United States Opens (1992, 1997, 1998). I made the cut in 1997 at Congressional C.C. in Washington D.C., holing out a shot on the ninth hole for eagle during the second round. It was quite a thrill! My family was their to support me and I will never forget it! In addition, I have ten career hole-in-ones. My low competitive score is a 62. I have also shot 29 for nine holes four times. I have been very fortunate to play golf all over the world. I have played golf in forty-nine states and eighteen countries. The tours that I have played include: Asian, Australasia, Canadian, Nike, Japanese, PGA tour, and many mini-tours in the United States.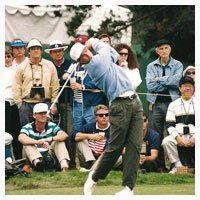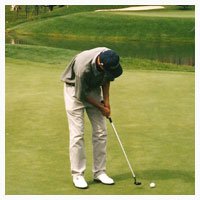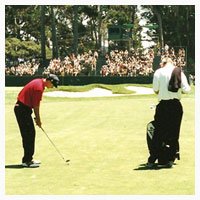 I live in Laguna Niguel, California with my wife, Lori and our twins, Scott and Diana. I am continuing to play professional golf, working as a teaching pro, motivational speaker, and tournament consultant.