Biography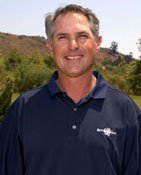 Name - Perry Parker
Date of Birth - November 29th, 1964
Place of Birth - Laguna Beach, California
Residence - Laguna Niguel, California
Year Turned Pro - 1988
Best Professional Achievement
I have qualified for 3 United States Opens (1992 at Pebble Beach, 1997 at Congressional CC and 1998 at Olympic Club). I have been medalist in qualifying for the 1997 US Open and for the 2019 US Senior Open. In 1997 at Congressional CC in Washington DC, I had a very special week. In the second round of the tournament I shot 70 and went on to make the cut. On the 625 yard par 5 9th hole that day, I holed out my third shot from 130 yards for the only eagle on the 9th hole that entire week. It was an exhilarating shot because the grandstand was packed, the crowd went wild and it was the shot of the day!! In addition, all the players that made the cut and their families were invited to attend a special reception at the White House hosted by US President Clinton. It is a memory that my entire family has cherished and will never forget!
Second professional achievement I am most proud of is winning 5 events on the Canadian Tour from 1991-1998.
Best Amateur Result
In 1987 I made it to the semifinals of the California State Amateur that was played at Pebble Beach Golf Links. The semifinalists that year were Kevin Sutherland, Bob May, Mike Springer and myself. To this day it is one of my favorite tournaments in which I have ever played.
Brief Bio on Myself
I currently live in Laguna Niguel, California with my wife, Lori, and we have twins, Scott and Diana. I grew up in Tustin, California. I played my college golf at University of California at Irvine and graduated with a double major Bachelor of Science degree in Economics and Political Science. I won 3 collegiate tournaments while playing at UC Irvine. I turned professional in 1988 after I finished my collegiate career. I started playing on the Golden State Tour in California and won over 30 tournaments. I qualified for the Canadian Tour in 1990 and went on to win 5 tournaments there (1991 Saskatoon Open, 1992 BC Open, 1992 PEI Classic, 1998 MTS Classic, 1998 Eagle Creek Classic). My top 5 finish on the 1992 OOM in Canada gained me exempt status on the Asian Tour and the Australian PGA Tour. My best finish on the Australian Tour was a 6th place finish at the 1992 Palm Meadows Cup on the Gold Coast. I was paired with Aussie legends Peter O'Malley and Ian Baker Finch in the final round. I qualified for the Nike Tour (now Korn-Ferry Tour) in the USA and played on that tour form 1993-1997. My best finish on the Nike Tour was a 3rd place finish at the Tri-Cities Open in Washington. I won the Australian Legends Tour qualifying school in 2016 and have won 4 tournaments on the Aussie Legends Tour so far. I have 12 career hole in ones and my low score in a tournament is 62 (4 times). I have been very fortunate to play golf all over the world with some of the worlds best players. The Tours I have played on include: Asian, Australasian, Australian Legends, Canadian, Japanese, Nike, and PGA tours. I currently also teach golf at Arroyo Trabuco Golf Club in Mission Viejo, California. I am also a national spokesperson and motivational speaker in the bleeding disorders community. I try to teach people with bleeding disorders that they can achieve their dreams and be physically active just like I have been with my bleeding disorder called hemophilia. I currently run a tournament for the Australian Legends Tour at Pebble Beach, California that benefits people and families living with a bleeding disorder.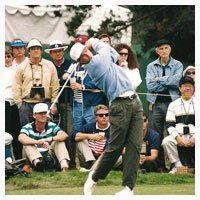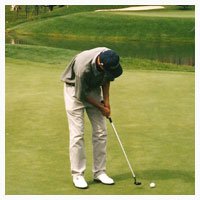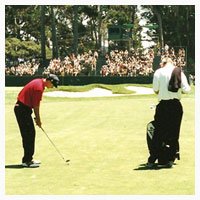 I live in Laguna Niguel, California with my wife, Lori and our twins, Scott and Diana. I am continuing to play professional golf, working as a teaching pro, motivational speaker, and tournament consultant.