Events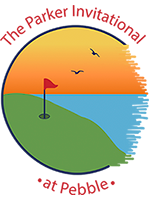 May 27 – 31, 2024
Brought to you by Perry Parker Golf, The Parker Invitational at Pebble is the Pro-Am that draws players from around the globe! Imagine yourself hitting shots where all the best players in the world have walked, talked, laughed, excelled, and struggled! Senior pros from the United States, Australian Legends Tour, and around the globe will compete for a $50,000 USD purse, and their 3-person amateur teams will compete in a 2 best ball format for fabulous prizes. We'll kick things off with a practice round, at Pebble, on Monday, May 27; competition rounds at Spanish Bay, Spyglass Hill, and Pebble Beach, May 28 –30; and wrap up with an awards dinner celebration on Thursday, May 30.
Check off a bucket list item when you register for this chance of a lifetime trip! It is a unique opportunity to play a tournament on these historic United States courses. We do expect the tournament to sell out quickly, so register now! A portion of the proceeds benefit charities in the bleeding disorder community.
Full Event Information & Registration
Annual Trips
Every year I take groups to my favorite places in the golfing world: The masters at Augusta National, Pebble Beach, TPC Sawgrass, and Bandon Dunes. I also offer one trip a year around the globe to destinations like Scotland, Portugal, Ireland, Australia, New Zealand, and Hawaii.
Custom Trips
I would love to share my passion for the game with you by planning your custom group golf excursion. Whether it's one of my favorite U.S. courses or a historic international course, I can create a custom trip that incorporates your interests with my must-see sights.